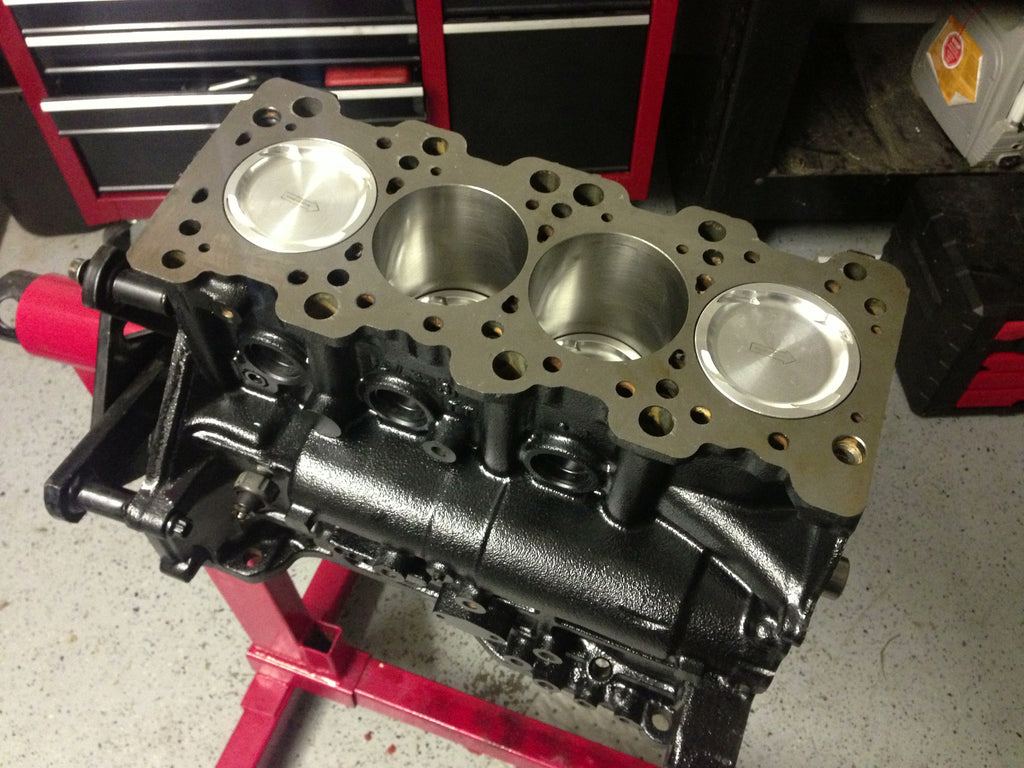 Evolution Dynamics 2.4L 4G64 Short Blocks
Our in house built motors have been tested everywhere we race.   If you drag race, road race, autocross, or even want to head up pikes peak, these motors have been proven and refined through countless miles on the road.   We offer these motors in the most common variations found with the 4G63 platform including our standard rod length, and the Long Rod 2.4.
Every motor starts from a good core which you can send us, or we can source for you.   From there, the blocks are machined to our specs, bored over, honed, surfaced, and Cleaned.   The main journals are inspected and if needed we can line hone them.   With the block machined, we prep the block with 4 steps of additional cleaning measures to ensure the block is spotless before we begin assembly.  
The rotating assembly begins with either polishing the OEM crank, or utilizing one of the aftermarket cranks we offer.  It is balanced with the pistons and rods down to the nearest 10th of a gram.  
Piston Rings are filed to our specs which have shown to have the least blow by in our road racing applications.  For drag racing cars, we can file the rings larger to accommodate more heat expansion.  
With everything ready to go, we hand assemble each motor to exact specs.   The entire build process is long and tedious, but it ensures the motor is going to last and run properly.  Anyone can throw pistons and rods in a block and the car will run, but its those motors that come apart quickly, drink oil, smoke, and will require a rebuild in no time at all.
 Stage 2 Includes Manley Turbo Tuff Rods with our Stage 2 Spec CP Pistons
All Motors Come with ACL Race Rod and Main Bearings.  Additionally, ARP Main bolts are used.